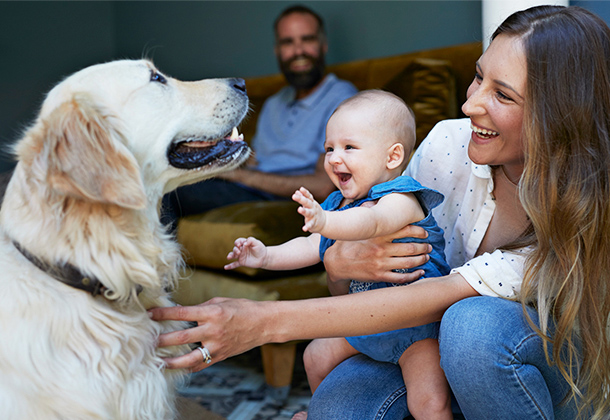 Pet insurance
Affordable, Quality Pet Care
My MetLife Pet Life Insurance gives your furry family members protection at an affordable price.
Protect Your Pet Like a Family Member
With My Pet Protection through MetLife, you can take advantage of these benefits for your pet:
50% to 90% back on vet bills.

Visit any vet, anywhere.

No networks, no pre-approvals.

Pricing is based on your pet's breed, age

,

and ZIP code.
Plan Options
The MetLife Pet Insurance provides the following coverages options with $0-$2,500 deductible.
My Pet Protection Covers:
Accidents, including poisonings and allergic reactions
Injuries, including cuts, sprains and broken bones
Common illnesses, including ear infections, vomiting and diarrhea
Serious/chronic illnesses, including cancer and diabetes
Hereditary and congenital conditions
Surgeries and hospitalization
X-rays, MRIs and CT scans
Prescription medications and therapeutic diets
Enrollment and Premiums
Your monthly premium for the MetLife Pet Insurance plan may vary based on the coverage selected and the number of pets covered. You'll pay your premium to MetLife directly. It will not be deducted from your pay.
For a quote on coverage and enrollment, visit MetLife website or call 1-800-438-6388.